Ultimate Guide to Choosing the Cheapest Singapore Ferry to Batam
Batam is only a brief ferry ride away and has always been one of the most popular travel destinations for Singaporeans. Well, who wouldn't want to enjoy a scenic escape if it only takes an hour to get there? Perhaps you want to have a mini getaway and are wondering which is the best ferry to Batam and how can you get cheap Batam ferry tickets?
There are some ferry operators that can offer you Batam ferry tickets and take you to this stunning island. However, one of the best and most experienced of them all is Sindo Ferry, which was established in 1999. This ferry operator has been running for more than 20 years, making it the longest serving and largest ferry operator.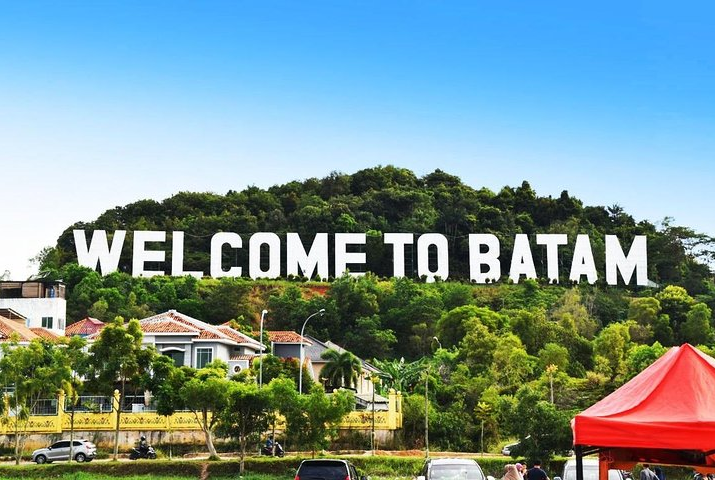 Credits to Tripadvisor
How much do Batam ferry tickets cost?Here's the good news. As this Indonesian city is not geographically far away and thanks to the daily ferries that travel to and from there, it is relatively cheap and easy for you to get to Batam. But how much does it actually cost? Most ferry operators charge around the same amount, so this is one factor you don't have to worry about.
At Sindo Ferry, a one-way Batam ticket for adults will cost around $17 while a return trip is priced at $34 (excluding terminal fees). The same price can also take you to several other terminals in addition to the main Batam centre ferry terminal. While this is the average price point for a Batam ticket, Sindo Ferry is a trusted operator because they have worked with many established partners. This includes Changi Airport, the Singapore Ministry of Education, National University of Singapore and Nanyang Technological University, among many others.
Bintan Island is located a bit further away but is also an excellent travel destination. From Singapore to Tanjung Pinang in Bintan, an adult one-way ticket is $22 while a return trip will cost you $44 (excluding terminal fees).
So, who is the best ferry operator?
There are many factors you should consider when you are looking to choose the best ferry operator to ensure the smoothest and most comfortable trip. Our ultimate tip is to choose a ferry operator with a longstanding history of experience and service, as well as good safety records.
1. Long History
Not only is the ferry operator's history one of the most essential factors, a long history also proves that it has survived by being the best in the industry. Sindo Ferry networks with many successful companies and businesses that collectively have more than 20 years of ferry services experience and hospitality. They are the leader in the passenger ferry industry in greater Riau.
Maybe you're wondering what this all really means for you as a passenger. Using a ferry operator with a long history means you are guaranteed to have a smooth trip through the entirety of the experience. From buying a ticket and boarding the ferry, to the ride itself and your safe arrival in Batam.
2. Good Safety Records
Before travelling, it is important to research risks and safety records, which is especially relevant when you're taking a ferry. This will allow you to enjoy the trip peacefully because you know that the ferry operator and on-board crew are putting your safety first. To illustrate what this may look like, Sindo Ferry has committed to a set of safety procedures. This includes a high standard of ferry maintenance and ensuring that none of the passengers is a risk factor to public safety.
3. Competitive Price
Other than the quality and reputation of the ferry operator itself, you might also want to take the price into consideration. Of course, it is not as important as ensuring the level of passenger safety, but it'd be nice to buy affordable tickets. The one trick is to watch out for Batam ferry ticket promotion!
Queen Star 6. Photo: Sindo Ferry
Getting cheap Batam ferry tickets
To get the cheapest fares, you should make the most of Batam ferry promotions and purchase only Batam tickets that have been discounted. For instance, Sindo Ferry regularly offers promotions and discounts for their customers.
This includes promotions for senior citizens and students, who just need to have a valid identity card. Meanwhile, if you have an NTUC membership, you can have $10 off an adult round trip to Batam. There's also a special family bundle for 2 adults and 1 child, so the whole family can enjoy the holiday at an affordable price.
You can easily access the Batam ferry ticket promotion by going to Sindo Ferry's website and clicking on the promotions tab. It is that simple!
How can you book tickets to Batam?
Hopping on a ferry to Batam can never be easier. Whether you are going on a holiday, short weekend getaway or business trip, getting an online ferry ticket to Batam is probably the best and most convenient method. If you are planning to take Sindo Ferry, you can use online booking via website or email. Not to worry if you prefer to chat with an operator, as Sindo Ferry also accepts bookings through WhatsApp and phone call.
Ferry to Batam Terminal options
The majority of ferry operators only run to 1 or 2 ferry terminals. One more advantage of using Sindo Ferry is the multiple terminal destinations that you can choose from. They run trips to 3 different terminals in Batam, including Batam Centre ferry terminal, Sekupang ferry terminal and Waterfront ferry terminal. This flexibility means you can choose whichever terminal is closest to your accommodation or first stop in Batam!
Batam Centre ferry terminal. 
The bottom line: why we recommend Sindo Ferry
If you are planning a ferry trip to Batam, we highly recommend that you use Sindo Ferry services. Not only are they the oldest ferry operator and is therefore a trustworthy one, there are so many promotions and discounts that can help you get cheap Batam ferry tickets.
So, what are you waiting for? Book your ferry to Batam and happy travelling!
Our ferry operations has been temporarily relocated from Harbourfront Centre to Tanah Merah Ferry Terminal.  We depart everyday to Batam Centre Ferry Terminal.  You can still get tickets from Singapore to Batam or Batam to Singapore from our website at www.sindoferry.com.sg
If you wish to travel to Tanjung Pinang, Bintan Island, you may want to consider taking Sindo Ferry to Batam and proceed to take domestic ferry from Batam to Tanjung Pinang. 
If you want to receive latest travel announcements from us, please subscribe to our mailing list.  Click here to join.