Every year, millions of people travel between Singapore and Batam. Most of these travelers cross the border for work and holiday purposes. Sindo Ferry has been providing ferry services for people in Batam and Singapore since 1999. We have always provided our customers with the best quality at affordable prices.
Photo credits to TodayOnline.com
Singaporeans in Batam
A trip from Singapore to Batam and vice versa will only take around 50 minutes. Many Singaporeans work in Batam and have to travel daily. Our ferries are usually crowded on special holidays as people come to Batam to visit family and friends. The famous Bintan Island is also well within reach for Singaporeans looking for a short getaway. 
Singapore is known for its competitive workforce. As a developing island, Batam provides a lot of job opportunities for Singaporeans, and many Singaporeans have businesses in Batam revolving around commodities or shipping. 
Living in Singapore is not cheap and Batam can be much cheaper, which is why some people may prefer to live in Batam. They still have to travel to their workplace regularly, and this is where our services come in. Meanwhile, Singaporeans looking for an affordable vacation can stop by the pristine Bintan Island – it's only 90 minutes away from Harbourfront Centre.
Indonesians in Singapore
Meanwhile, Singapore is a popular destination for people living in Batam, especially with tourist destinations like Sentosa Island and Universal Studios. While competitive, Singapore also has high-paying jobs that attract workers from Batam and Indonesia. For people living in Batam, Singapore also provides more options for shopping and better-quality hospitals. 
Every holiday season, our ferries departing from Batam are filled with tourists flocking to Singapore. We also have many visitors coming to meet their relatives and friends, especially on special events such as Chinese New Year. 
How has the pandemic changed things?
The pandemic caused by Coronavirus has forced us to complete change our lifestyle and habits. We deeply sympathize with everyone who has been directly or indirectly impacted by the virus and will always have these people in mind. For us, the virus has been a major challenge especially once travel restrictions were imposed both in Singapore and Indonesia. Tourist destinations were closed, businesses could not open, and families were separated from one another.
One of the most heavily impacted industries during the pandemic is hands-down the tourism industry. It may not seem like a necessity. but businesses in the tourism sector are not receiving any revenue. Just like what happens in other business sectors, too many workers are being let go by companies.
Before travel restrictions were relaxed, many family members between the borders had been separated from each other. Despite being geographically nearby, they were forced to stay at home to prevent the spread of the virus.
This year, governments around the world have been launching vaccination programs in the hope of ending this dreadful pandemic. As a smaller country with less population, Singapore is doing quite well with most of the population having received at least the first dose of vaccination. Unfortunately for Batam and Indonesia, the vaccination program will take a longer time.
But as vaccines continue to roll out, the future is looking bright. We are still waiting for both Indonesia and Singapore to open their borders so people can once more commute freely. While there are several exceptions for those with family on the other side and people with dual citizenship, the borders are still closed for most. 
As more people are getting the vaccine, countries across the globe are starting to open their doors for owners of vaccine passports. In Singapore, the government is starting to welcome visitors from countries like New Zealand and mainland China. While the borders are still closed for Indonesians, we can hope that the vaccine passport will be valid soon as a requirement to travel between the islands. 
How Sindo Ferry is helping those affected
At Sindo Ferry, we are heavily hit as we can no longer help our passengers commute between Batam, Singapore and  Bintan. We really miss delivering our services to our passengers, but for now we can only help by providing parcel delivery service at extremely low prices.  Our pricing is very affordable and transparent and your item will reach the destination within an hour. 
We have helped many customers to deliver the following:
Medicines and vitamins (some may require doctor's letter or receipt)
Food items such as snacks, cakes, and sauces (properly packed)
Clothing / fabrics
Kitchenware
Sports equipment
Important documents such as ship drawings, documents for audit purpose, brochures
Electronic equipment
Cosmetic or personal care
Spare parts
*For sensitive items or items in large quantity, we will need to get more information from you such as receipt and purpose(s).    Our team will guide you through the process.
Our parcel delivery fee starts from $10 per kg (min 2 kg).   We are having a 30% discount right now for most of the items mentioned above.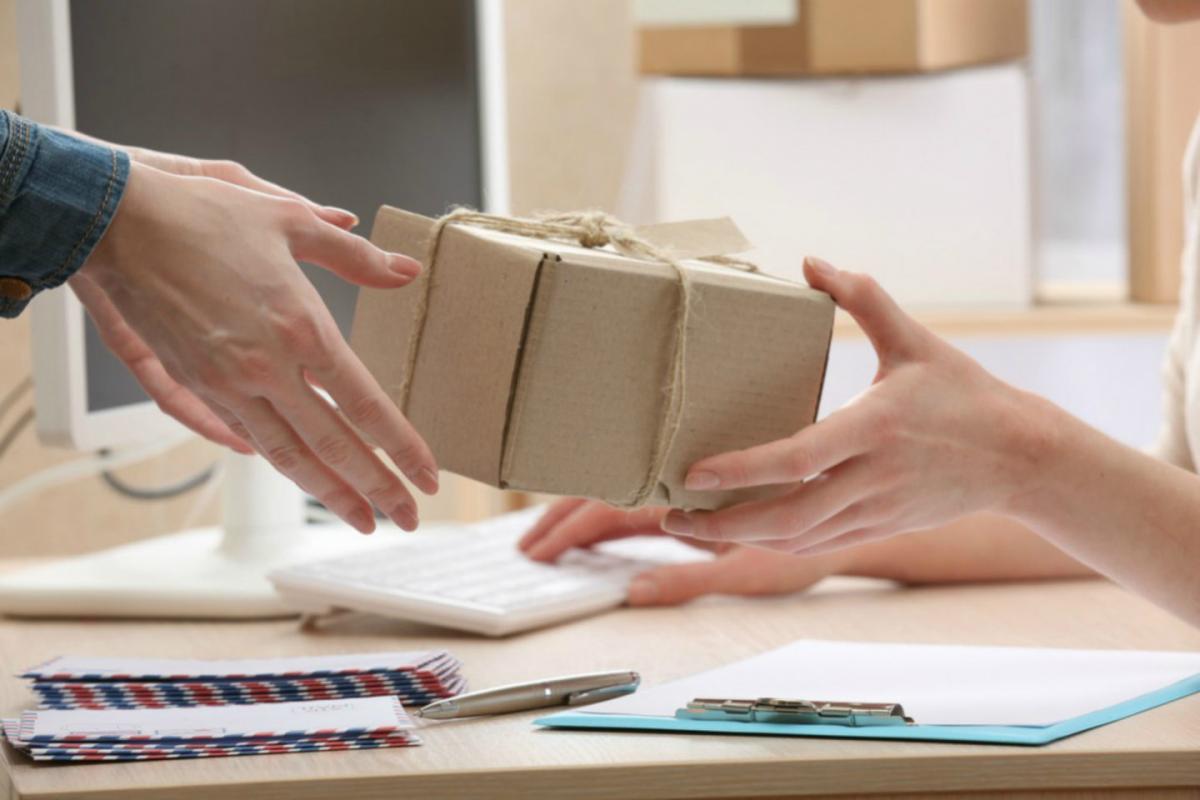 For those in Batam, please contact our agent:
PT Lautan Sarana Nusantara
Whatsapp No: +62 811 6663061
Address: Komplek Penuin Centre, Jln Pembangunan No 6, Batu Selicin, Batam 29444
For those in Singapore, please contact our counter:
Tanah Merah Ferry Terminal counter
Whatsapp No:+65  9011 3061
Phone: +65 6331 4122
Address: 50 Tanah Merah Ferry Road #01-15, S (498833)
A post-pandemic world
In Singapore, we can start looking forward to normal life soon. As one of the leading countries when it comes to vaccination progress, almost everyone has received the vaccine and now the government is working to target the younger age group of 12-15.
Unfortunately for Indonesia, the vaccination program is far from over. Not because of the government's incapability, but because of the country's large population. Remember that Indonesia is the 4th most populated country in the world! As of June 9, 2020, only 11.455.920 Indonesian citizens have received the 2nd dose of the vaccine. Nevertheless, we are still optimistic with the progression of the program. 
It may be long before the world can go back to normal but know that the world is progressively recovering. As more people are getting vaccinated, we will start to push out the Coronavirus slowly out of our lives. While waiting for that to happen, we at Sindo Ferry will always try to deliver our service with utmost commitment, whether transporting passengers or delivering goods.
Sindo Ferry Profile
Our regular ferry schedule can accommodate all the workers and travelers commuting between the border, including a ferry departing from Harbourfront Centre every hour. If you are not traveling to and from Harbourfront Centre, you can always buy your ticket from Sekupang Ferry Terminal or Waterfront Ferry Terminal.
Sindo Ferry is known for its excellent service transferring passengers from Batam to Singapore, but we also do travel other routes such as Tanjung Pinang in Bintan and Tanjung Balai. Whichever route you decide to take, you can trust our fleet as we have a perfect safety record. All our ferries are also registered within Singapore Flag and Bureau Veritas, meaning our vehicles are up to the safety standard.